Wildfires Continue To Plague Florida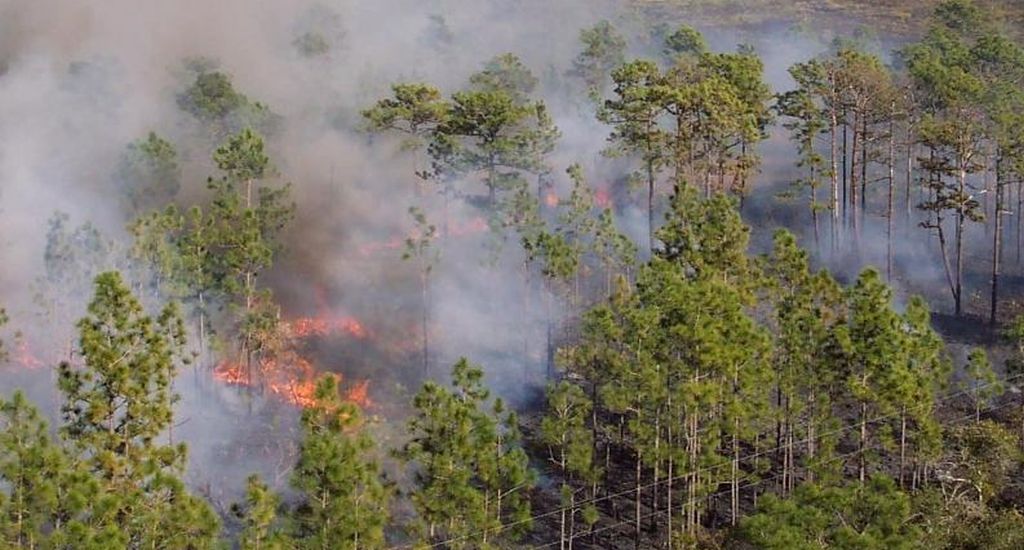 Forestry crews are working non-stop to contain all the wildfires in Florida.
State Forestry Director Jim Karels says there are 106 burning right now but the weather looks hopeful... at least over the next couple of days.
"We're in a little bit of a lull for a couple of days, we've got low winds and that's good," he said. "We've got a front coming in this weekend, there's a possibility of moisture ... they don't know how far yet; and even if it is, it's gonna be light."
There are only a couple of wildfires in northwest Florida, so Karels says they're transferring firefighters and their gear from the panhandle to south and central Florida.
Agriculture Commissioner Adam Putnam says people are the problem behind a lot of these wildfires, either accidentally or deliberately.
"The number one cause of fires has been from debris fires, people burning in their year. And arson is number two," he said. "We've had over 240 separate arson wildfires so far this year."
Putnam is urging people to report any suspicious behavior to 9-1-1 or the state's Arson Alert Hotline (1-800-342-5869).