Orange Is The New Black Xmas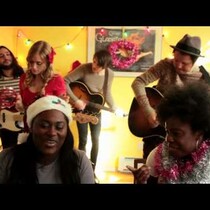 Posted December 4th, 2013 @ 11:03am
You are going to love this if you're an Orange Is The New Black Fan AND even if you aren't ... This is just so delightful! Taystee and Crazy Eyes from Orange Is The New Black made a Christmas video. There is singing, dancing, tambourines, and tree decorating!
You are allowed to enjoy this now that it is December.
How cute are they! Who is excited for season 2.. MEEEEE!