XL'ent Mom 2018 WINNER!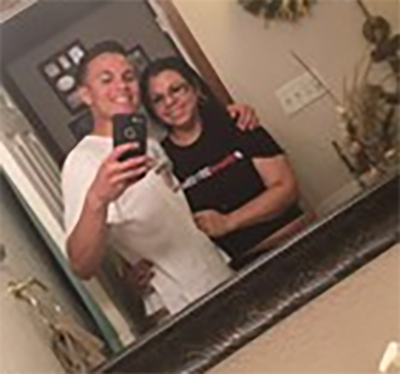 And the winner is...
Blanca, nominated by her son Angel!
Angel's submission:
My momma has ALWAYS ALWAYS been there for me, whether it was for the toughest times of my childhood or if it was cheering me on from the sidelines throughout my games. She is a single mother to a single child and has raised me to be the best man I could ever be. She is always pushing me to be a better person! From working 40 hour weeks, she would always find time to make it out to my games/ meets in high school, despite how tired she was. I love her for making me the man I am. Today, I'm a cadet at the U.S. Air Force Academy living out my dream of being a pilot for the Air Force. And even though she's over a thousand miles away from me, she ALWAYS calls to make sure I am doing well and asks if she can do anything for me. I feel as though she has done enough for me and can never repay her for all she has done (though winning a massage for her would be a step in the right direction for sure). In all, everything I am as a person, I attribute to her for raising me to be who I am today. I love my momma! #MommasBoyForLife
Congrats Momma Blanca on winning the title of XL'ent Mom along with $500 cash and spa services from Hand & Stone Massage and Facial Spa!