Little Mix Drop New Album 'LM5' Featuring Nicki Minaj, Sharaya J & Kamille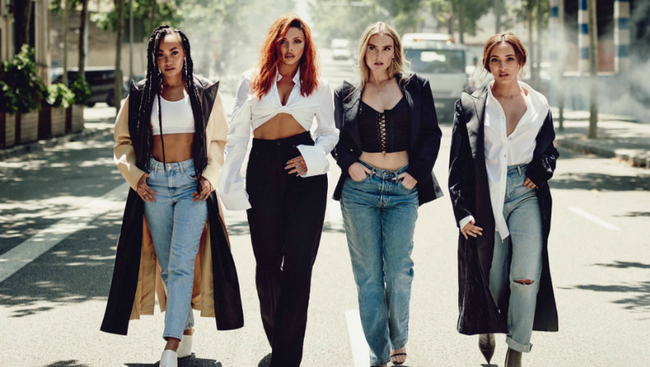 Little Mix's big day has arrived with the release of their fifth studio album, LM5, and the wait was entirely worth it.
While the collection includes a total of 18 tracks, three of the cuts serve as collaborations with Nicki Minaj ("Woman Like Me"), Sharaya J ("Strip") and Kamille ("More Than Words"). While their 2016 LP, Glory Days, is the longest reigning No. 1 album by a female group this millennium, it remains to be seen whether LM5 will offer the same kind of success, but it doesn't change the fact that the pop foursome have taken the reigns of their career since forming on the U.K. version of The X Factor in 2011. LM5 includes a number of writing credits from the group, as well as production from Steve Mac, MNEK, Joe Kearns, Louis Bell and more.
In their recent interview with Billboard, Leigh-Anne Pinnock and Jade Thirlwall spoke about the just-released collection, admitting they were feeling "a bit more ballsy" recording this LP. "We've gained confidence as writers over the years, and for this album in particular we definitely wanted to have strong messages about female empowerment and being a woman," Jade explained. "We keep saying this is the album we've always wanted to make."
Meanwhile, Pinnock said that sort of tone is fueled by their new confidence and their muse to speak up. "I feel like we are more confident than ever," she admitted. "We just have so much more to say in general — we've had more life experiences, we're getting older. We're just four girls with attitude, aren't we? It just happened naturally. And with songs like 'Joan of Arc,' they needed that rap-y take on it. 'Wasabi' has that clap-back-to-the-haters vibe."
Scroll on below to listen to some of Little Mix's biggest songs on iHeartRadio, as well as their just-released LM5.