Sabrina Carpenter Drops New Music Video For 'Sue Me'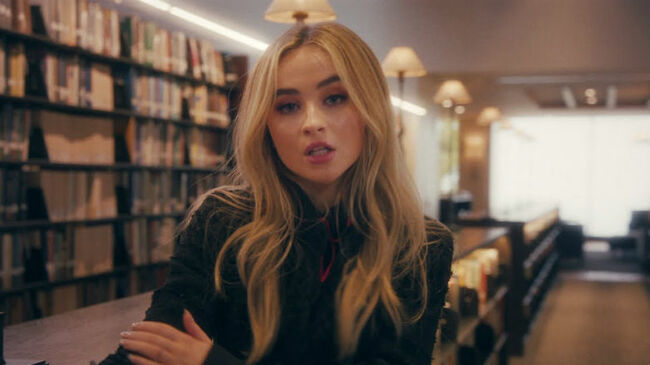 Just a week after the release of her new album, Singular Act 1, Sabrina Carpenter dropped the music video for "Sue Me," the second single from the collection, on Friday (November 16).
In the three-minute video, which was directed by Lauren Dunn, the budding star attempts to overcome a broken romance with the help of her friends because close confidants are all you need to get you out of bed. Throughout the clip, the 19-year-old heads to college class and shakes off the blues until she takes the lyrics all too literal in a courtroom. Bonus points if you can spot Carptenter's BFF Joey King in the clip!
"So sue me for looking too pretty tonight/ Wearing your favorite color under the lights/ For moving on, doing everything right," she sings during the bubbly hook. "So sue me for being good friends with your friends/ And running into you the place that we met/ For being something you can't forget/ So sue me."
Despite the romantic context, "Sue Me" was actually inspired by a real-life lawsuit, where the Disney star was sued by her former music managers after she left the management company. The song is meant to be Sabrina's celebration of her new life after the messy fallout.
Photo: YouTube/Sabrina Carpenter