Why Charges Were Dropped Against Jussie Smollett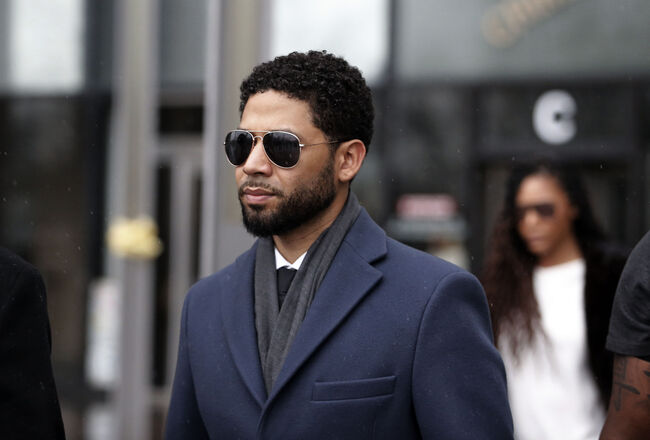 Jussie Smollett is in the clear after shocking news broke on Tuesday, March 26, that all charges have been dropped against the Empire actor who was previously accused of faking an anti-black, anti-gay hate crime in Chicago in order to allegedly gain publicity for his role on the TV drama.
"Today, all criminal charges against Jussie Smollett were dropped and his record has been wiped clean of the filing of this tragic complaint against him," his lawyers said in a statement. "Jussie was attacked by two people he was unable to identify on January 29. He was a victim who was vilified and made to appear as a perpetrator as a result of false and inappropriate remarks made to the public causing an inappropriate rush to judgment. Jussie and many others were hurt by these unfair and unwarranted actions. This entire situation is a reminder that there should never be an attempt to prove a case in the court of public opinion. That is wrong. It is a reminder that a victim, in this case Jussie, deserves dignity and respect. Dismissal of charges against the victim in this case was the only just result," the statement continued. "Jussie is relieved to have this situation behind him and is very much looking forward to getting back to focusing on his family, friends and career."
TMZ's Charles told Ryan Seacrest on-air on Tuesday that all 16 charges were dropped after State's Attorney Kim Foxx came to the ultimate decision. 
"We are baffled by this," Charles admitted. "The decision came from the prosecutors … and this is not going to make a lot of sense … Kim Foxx, the State's Attorney, said if he'd been convicted, he would have only gotten community service and … he's agreed to forfeit his bond … so [their thinking is] the city is getting 10,000 dollars, let's just walk away from this, all charges dropped."
"The thing about him only getting just community service doesn't add up," Charles continued, concluding that "… If the attack was staged, then that's still bad, … but obviously the State's Attorney doesn't think it's enough to go ahead with a trial and prosecute him so this one falls in the court of the public opinion."
Jussie broke silence himself and addressed reporters after the news broke, thanking those who supported him throughout the allegations and the "state of Illinois for doing what's right."
Listen back to the audio above for more.
What do you think about the decision? Sound off in the comments