Niall Horan Jokes About 1D Blond Hair, Reveals What to Expect on Tour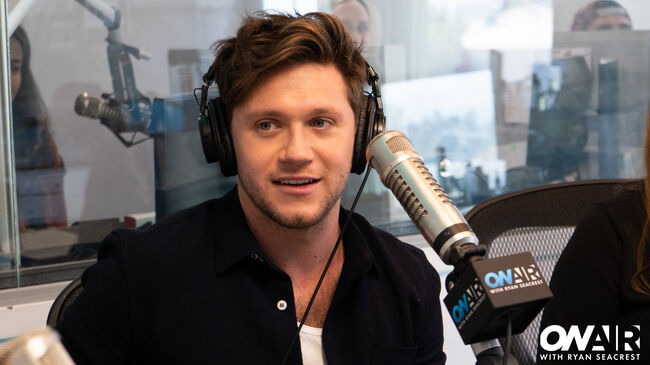 Mark your calendars! Niall Horan is embarking on tour and you won't want to miss it. The "Slow Hands" singer announced his Nice to Meet Ya tour earlier this month and joining him will be Lewis Capaldi and Fletcher on the 17-date run that kicks off in spring 2020.
"I have two albums worth of stuff now so I can play around a bit more," Niall dished to Ryan Seacrest on-air on Friday, November 8. "Like, even the way you change songs to make them longer; add a guitar solo here; … what the screens look like; … what the stage looks like; … I like the idea of when people walk into the room they see the set even before the lights are turned on and just be like, 'OK!'"
The former One Direction member has "wanted to do a show like this for so long," but don't expect him to dip into his past looks. 
"I still think people think I still have blond hair," he jokingly said. "I think I'm kind of known as the blond Irish fellow from One Direction, which is good for walking down the streets because I haven't had blond hair in about five years."
While we doubt Niall can actually manage to go incognito in public, he's responsible for helping put pal Lewis Capaldi on the map. The crooner discovered the Scottish singer-songwriter after his cousin pointed out his Vevo channel.
"We're always doing something, messing around with something, and then one night we went into the studio and had some food and wrote a song and we never really did much with it afterwards," Niall shared, revealing he and Capaldi have a potential collab to release. "And then I was listening to it recently and I texted him and I was like 'That's pretty alright! We need to have a look at that again.' So I think … we'll have a relook at it … it's decent I think. … We wrote it really quick. We need to do a bit of work on it and we'll see what happens … I've opened a can of worms by even mentioning it."

Ryan Seacrest
Ryan is quite simply one of the most influential, well-regarded, and well-known names in Hollywood. He is the quintessential Hollywood insider who always manages to have the biggest scoops and the most sought after access to top events and celebrities.
Read more