Should Tanya Rad Bring a New Date to Our Holiday Party? Ryan Weighs In
Our girl Tanya Rad has a new mystery man in her life! On Tuesday, December 3, the fam started discussing our annual holiday party and the topic came up: Should Tanya bring her new guy or is it too soon?
"You are also debating, Tanya, bringing this guy we have not been able to talk about to party," Ryan Seacrest shared. "That is a risk to take on your own."
We haven't been able to talk about this mystery man on-air yet because, as listeners are well aware, we figured we'd try a different route in not scaring off these men on-air.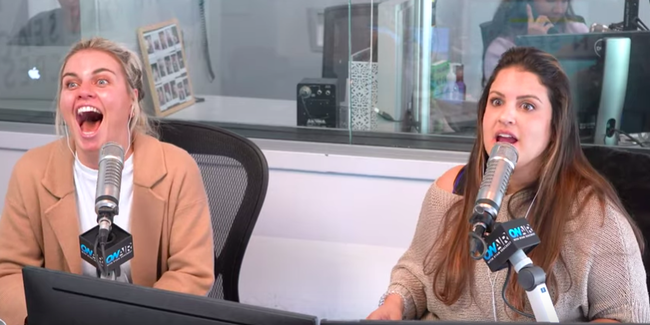 "I think it's great," Sisanie added, contrary to Ryan while also revealing she's actually met this man and loved him. "He's cool!" Sis exclaimed, adding she met him recently at the Chainsmokers concert. "That's the thing! She doesn't have to entertain this guy. He works the room! It's good … That's what I liked about him."
Watch back the on-air moment to find out what Tanya ultimately decides and also how Ryan will go about meeting this mystery man for the first time 😂

Ryan Seacrest
Ryan is quite simply one of the most influential, well-regarded, and well-known names in Hollywood. He is the quintessential Hollywood insider who always manages to have the biggest scoops and the most sought after access to top events and celebrities.
Read more