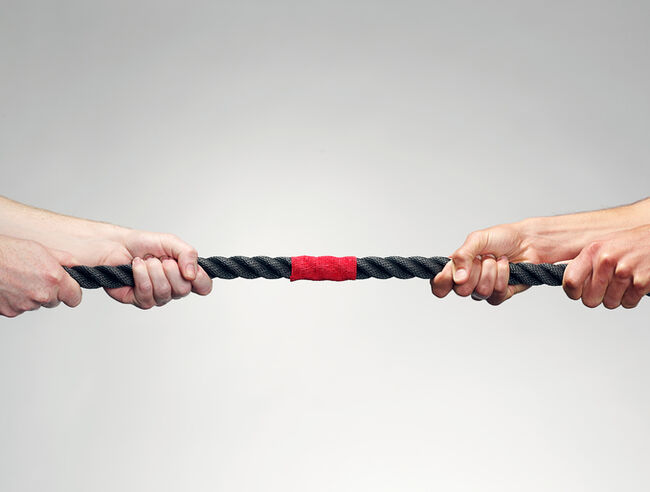 Charlene and Evelyn's friend has a boyfriend that lives out of town. He may fly in once or twice a month but talk everyday. He is flying in Weds. morning to surprise her for Valentine's Day. He has been in contact with Charlene to make sure that his girlfriend is surprised that he coming. He's planning a romantic evening and flying out the next day. Their friend has been seeing people casually but nothing serious at least that what she is telling them.
Charlene found out that their friend's boyfriend has made reservation at a restaurant that one of her casual friend is a bartender. This is a 4 star restaurant and he had to put a credit card down to make the reservation. He he breaks the reservation, he will be charged.
The problem is Charlene wants to tell their friend what's going on so that she isn't surprised. Evelyn wants Charlene to keep her promise to their friend's boyfriend and not say a word. If nothing is going on with these guys she's going out, then their shouldn't be a problem. Their friend has told both of them that these guys are just friends. Evelyn feels that if their friend is lying then she's lying to everybody and she should get caught. If she's lying then she's not the friend that she thought she was. They made a promise years ago to never lie to each other no matter how bad it was. Charlene just feels bad because she promise not to say anything about the surprise and she doesn't lie, ever. She loves her friend and doesn't want her to get caught off guard if she is lying about the guys she's hanging out with. She'll be really upset if their friend lied to her.
WHO DO YOU SIDE WITH ON SIDE TAKERS?
Side with Charlene and she will tell her friend about the surprise
Side with Evelyn and they say nothing and let the chips fall where they may

Johnny's House Live Blog
Want to know more about Johnny's House Live Blog? Get their official bio, social pages & articles on XL1067!
Read more