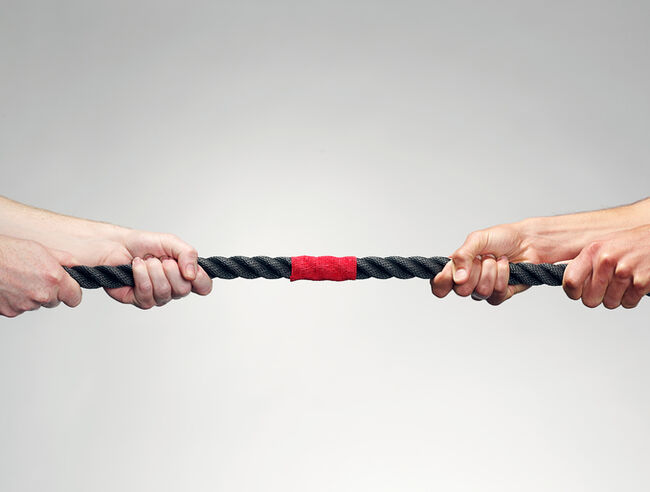 Amy and Nicolas are about to have a baby in about a month. Both are excited. They had the discussion on Tuesday, for the first time, about who was going to be in the delivery room. Amy wants Nicolas and her mother to be there when the baby is being born. She just assumed that Nicolas understood this because they have never had the discussion before. Nicolas just assumed that Amy knew his mother was going to be there because of the closeness they have. He didn't even think she wasn't going to be there. His mother has made arrangements at work to leave for a couple of days once the baby is being born. She wants to be in the room when her first grandchild is born into this world. Amy and Nicolas's Mom has a great relationship that's why it's surprising that Amy doesn't want her in the room.
Amy feels that giving birth is scary enough and won't feel comfortable having Nicolas' mother their. Amy has heard stories about what happens during child birth and it would be embarrassing for anyone to see, if it happens to her. Amy would like for just the three of them and the medical staff in the room and bring his mother in once it's done.
Nicolas thinks by telling his mother she can't be there would start a riff between his mom and Amy. She would know immediately it wasn't him that made that decision. He wants his mother their because of all the sacrifices she made for him his whole life. This would be a gift he could give her because she wants to be in the room so badly. Nicolas isn't a Momma's boy but he's really close to his mother.
WHO DO YOU SIDE WITH ON SIDE TAKERS?
If you side with Nicolas, his mother will be in the delivery room
If you side with Amy, Nicolas's mother won't be allowed in the room.

Johnny's House Live Blog
Want to know more about Johnny's House Live Blog? Get their official bio, social pages & articles on XL1067!
Read more