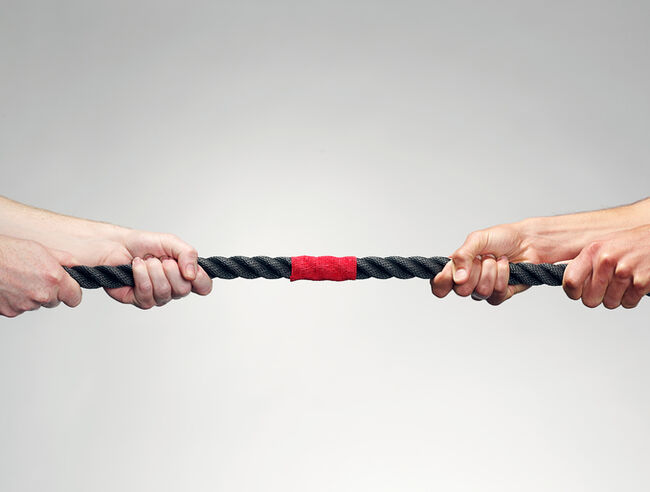 Erika and Sean have been married 10 years and they have an 8 years old son. He's going to the 3rd grade. They just moved to a new neighborhood and live within an area where they are too close for their son to ride the school bus.
Erika and Sean's son started school on Monday. Sean has been taking him to school this week because Erika leaves for work earlier. The week has been stressful for Sean because he always think he's going to be late for work. If traffic is good he can get to work with 10 minutes to spare. He hasn't been late this week but he's stressing that he will. He has the type of job that he can't be late because he opens the office and being late isn't an option.
Sean wants their 8 years old to start walking to school. It's about a mile and they live in a good neighborhood. He see other kids doing it. Erika doesn't want their kid to walk to school because it's too far for a child to walk and he doesn't know any of the other kids to walk. They just moved in the neighborhood three weeks ago and their sons has been with his grandparent for the summer. He would be walking alone every morning. Erika would pick him up in the afternoon so he wouldn't have to walk home.
Sean is concerned about the morning when traffic is heavy and he could be late for work. First he would be written up and could be demoted or even fired. He doesn't want to risk it because they just bought a new house and financially it would destroy them. He thinks it will be good for their little boy. He's been sheltered and now is time to let him grow up a little. Their son couldn't ride a bike to school because he doesn't know how. Erika just feels that he is too young to walk unsupervised to school.
WHO DO YOU SIDE WITH ON SIDE TAKERS?
Side with Sean and their son will start walking to school
Side with Erika and Sean will continue to drive their son to school.

Johnny's House
Want to know more about Johnny's House Live Blog? Get their official bio, social pages & articles on XL1067!
Read more