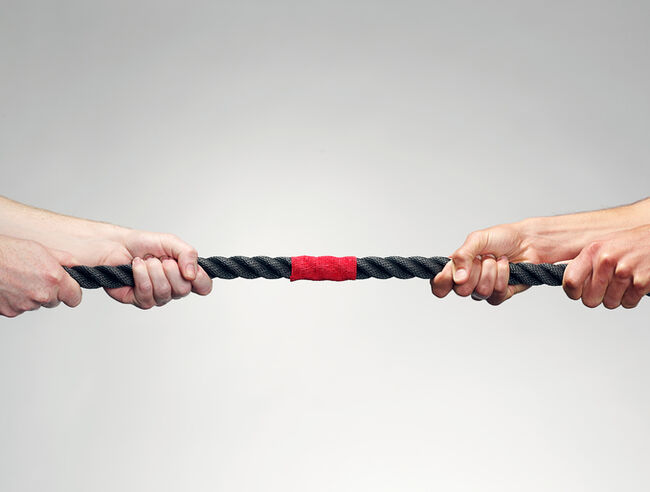 Karen and John have been married 2 years. John is an only child and his father passed a few years ago. For financial reasons, they've were living with John's mother for about a year. Recently, they've save enough money, found a house of their own and moved out . During the time they lived with John's mother, Karen stayed in their room except to have dinner or go to work. She respected John's mother's house by staying out of her way. That's the way she was raised.
THE SITUATION:
Now that they have moved out on their own, John Mother visits a lot. That's not a problem because John loves seeing his mother and knows she's not alone since his father died. The problem is she has no boundaries. She walks into their bedroom without knocking. She cooks dinner without asking Karen if they had plans. She always clean like she doesn't think their house is clean enough. John's mother is all over the house like she owns it.
Karen just wants John to tell his mother that she has boundaries and the rules of their new house.
John doesn't want to do this because his mother never put boundaries on Karen when they live with her. She never gave them rules for the house. In John's culture it's an insult to put boundaries on your parents. He thinks that Karen should just get use to it and his mother really means no harm. John's mother, isn't one of those controlling mother in laws that is disrespectful and demanding. She's really a sweet old lady that love Karen and John. She's never ever said a bad thing about Karen. She considers her the daughter she never had. When she cooks and clean for them, she feels that she's helping out, not imposing her will.
This is Karen's first house and she just wants to feel like she's the queen of it and she can't feel that way with John's mother doing everything she's suppose to be doing. She doesn't want John to be rude to his mother but just tell her to slow down a bit.
WHO DO YOU SIDE WITH ON SIDE TAKERS?
Side with Karen and John will have a conversation with his mother.
Side with John and hew won't say a word about how Karen feels.

Johnny's House
Want to know more about Johnny's House Live Blog? Get their official bio, social pages & articles on XL1067!
Read more